GST collections in May drop to Rs 94,016 crore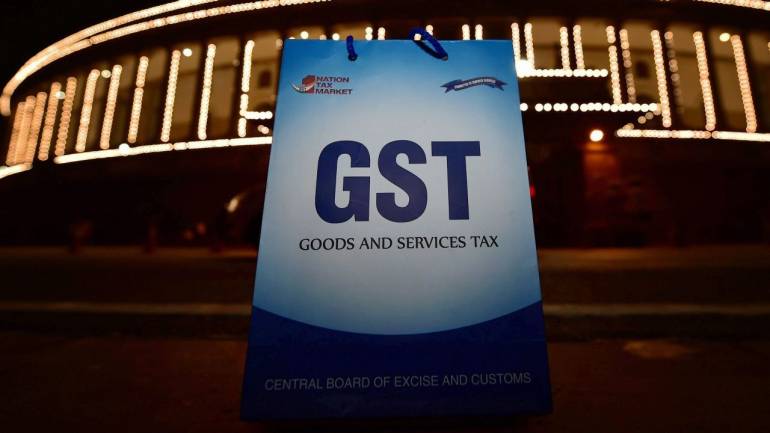 Revenue collection from Goods and Services Tax (GST) declined to Rs 94,016 cr in May, witnessing a sharp drop from the Rs 1.03 lakh cr mop-up in April.
April-June is a subdued period when manufacturing activities take a breather with tepid order inflows amidst setting of targets for the new financial year.
The Finance Ministry attributed the buoyancy in tax revenue in April–indicating domestic sales for the month of March–to 'year-end effect', when people also try to pay arrears of some of the previous months.
"Though current month's revenue collection is less compared to last month's revenue, still the gross revenue collection in the month of May (Rs. 94,016 crore) is much higher than the monthly average of GST collection in the last financial year 2017-18 (Rs. 89,885 crore)," the ministry said in a statement.
Despite relatively lower tax collection, the total number of GSTR 3B or summary returns filed for the month of April, up to May 31 rose to 62.47 lakh from 60.47 lakh a month ago, indicating better compliance.
Experts said that improved compliance could be an impact of the rollout of e-way bill, a key measure against tax evasion.
"The introduction of e-way bill in April is having a materially positive impact on tax compliance. In turn, it increases our confidence that the government's budgeted 2018-19 GST target will be met," said Nomura in a note.
Out of the total collection, Central GST (CGST) stood at Rs 15,866 crore, with states garnering Rs 21,691 crore in State GST (SGST). Around Rs 7,339 crore was received as cess with Rs 49,120 crore collected as Integrated GST (IGST), which is levied on inter-state supply of goods and services and is divided between states and the Centre.
As on May 29, the Centre released Rs 6,696 cr to the states as compensation cess for the month of March. The total GST compensation released to the states for the 2017-18 (July-Mar) was Rs 47,844 crore.
The total revenue collection in May indicates domestic sales for the month of April. From 2018-19, the finance ministry shifted to a cash basis accounting system for GST, under which monthly collections are being reported on the first working day of the following month. As a result, tax collected on an actual basis from May 1-31 was released on June 1.
Source: moneycontrol.com